Unless you have >5 engs + 1 TL with experimentation expertise + 1 year to roll your own experimentation, you're more likely better off using Statsig
Anh Le, Senior Data Scientist at Netflix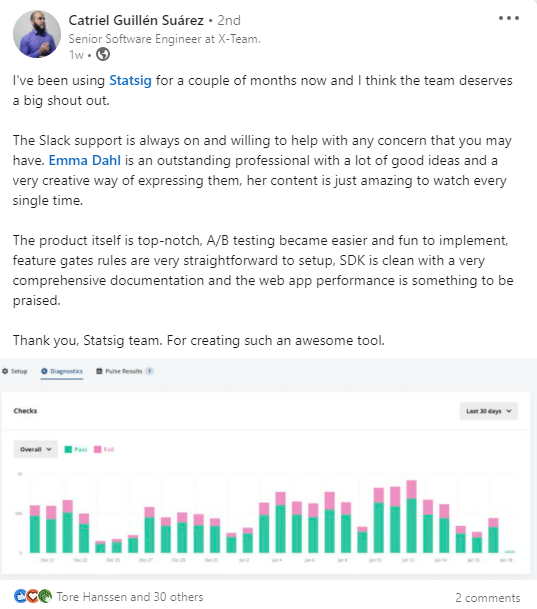 The Understood team chose Statsig for its fast integration and quick setup, which allows us to run more experiments and gives us confidence in data informed decision making.
Raymond Lou, Group Product Manager at Understood
We chose to partner with Statsig because we believed in what their team was building. The Statsig team has been there every step of the way, from implementation to understanding results. They are building something special and we are excited to be apart of the journey!
Josh Houghton, Director of Acquisition and Conversion at Made Renovation
We're innovating at a rapid pace at Tempo, and we need an experimentation platform that is both robust and moves at our speed. Statsig's nimble and responsive team, combined with their simple-yet-powerful platform, make them a natural fit for us.
Michael Koch, Engineering Manager at Tempo