ANSWERS TO
Frequently Asked Questions
What are the qualification criteria for the Be Significant program?
The three criteria for qualifying for the Be Significant program are:
Your company was founded less than 2 years ago
You have received less than $20 million in funding
Your company has fewer than 20 employees
What's included in the Statsig Startup Program?
You get access to all features in the Statsig Pro tier along with 25 million events per month. That's over $20,000 in value and includes support.
What happens at the end of the year?
At the end of the year, you'll have the option to graduate to Statsig's Pro tier and pay for any events in excess of 5 million per month, or speak with our Sales team to discuss an annual pricing plan.
What level of support is included?
You will enjoy the same level of support as Statsig's Pro tier customers: Slack and email support, with responses by next business day.
DON'T TAKE OUR WORD
What others say about us
Anthony Hoang
Head of Growth Engineering, Quilt
"At WeQuilt, we are building a new kind of social network and Statsig has removed the guesswork on what causes our business metrics to move on a daily basis. With Statsig, our team can now create experiments within minutes and get a full picture of how our users are responding at a speed like never before."
Josh Houghton
Director of Acquisition & Conversion, Made Renovation
"We chose to partner with Statsig because we believed in what their team was building. The Statsig team has been there every step of the way, from implementation to understanding results. They are building something special and we are excited to be apart of the journey!"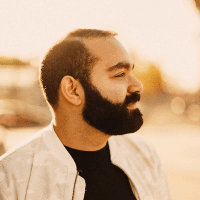 Rami Khalaf
Product Engineering Manager, Whatnot
"Excited to bring Statsig to Whatnot! We finally found a product that moves just as fast as we do and have been super impressed with how closely our teams collaborate."